Member Information
CRPG Members
Members are the foundation and strength driving the CRPG's progressive nature. They are top IT executives spanning many industries who share one common goal: to further their company's business agenda through strategic use of technology.
Vendor Participants
Vendor Participants represent the most innovative companies in the field of technology. Members gain the valuable insight from these chief providers of IT products and services through a variety of means, including meetings with CEOs of Vendor Participants and special roundtable discussions focusing on important technology topics.
Vendor Participants often times turn to CRPG members as a testing ground for technology by exchanging new products and services for feedback. This shapes IT solutions to come, and again, offers members a unique insider's look into the future.
Consultant Participants
The consultants are the "solution providers" & integrators in the marketplace. Through our programs, consultants can showcase their expertise, build relationships and expedite solutions to the membership.
Academia
Academia has become at true partner with the CRPG in designing and offering IT curricula. Under CRPG's Education Initiative, members step into the next century as the first organized group of IT business executives to capture the highest quality education and training for the least cost. Building relationships between CRPG members, universities, colleges, professional training facilities and vendors is an ongoing CRPG pursuit.
---
Member Privileges
Leading Edge Technology

Know the trends before they start. Members periodically receive state-of-the-art software and hardware provided by vendors. In addition to independently applying new technology, the CRPG sponsors roundtable discussions where specific topics are discussed and debated.
Exclusivity

The Chicago Research & Planning Group consists exclusively of chief information officers. Although other individuals from member organizations are welcome to attend select events, active participation is reserved exclusively for the CIO level.

The CEO Speaker Program

Included with membership are invitations to hear well-known CEO's from technology solution providers. Speakers have included Louis Gerstner, IBM: Robert Frakenburg, Novell: Bill Gates, Microsoft: Robert Palmer, Digital Equipment Corp. and Lewis Platt, Hewlett Packard. These events are usually held during breakfast or luncheon meetings. Select meetings are video conferences.

Pilot Projects

Through pilot projects with major vendors and system integrators, CRPG members gain valuable insight into new technology and get hands-on use cutting edge technology for business applications. Past projects included ProShare Pilot Project, Distance Learning and PenBased Systems, Apple Newton Pilot Project and Lotus Notes.

Education Initiatives

The Education Initiative seeks to develop an aggressive program to retool the IT workforce. Its objective is to provide the highest quality education for the lowest cost. A major thrust of the program will link universities, colleges, businesses and vendors' as partners in the design and delivery of IT education.

Through CRPG surveys and focus groups, major skill areas have been identified and a model program and certification process is now being studied.

The Value Project

This project continues an initiative to determine a methodology and metrics system to measure the value of IT. Based on extensive research, interviews and focus groups, the Value Project is well underway and continually seeks new tools for members to use as a methodology to measure ITs value their corporations.

Special Interest Groups
Due to commonality of issues among CRPG members, we have put together a Special Interest Groups(SIGs) format for our members to work together and share ideas as they relate to specific topics, issues, etc. Everyone is familiar with the wide range of vendor- affiliated user groups. Unlike such groups, SIG's are more board-based and less vendor-focused as well as very topic specific.

Research Options-Advanced Business Technical Exchange
The Chicago Research & Planning Group along with significant others has joined to offer CRPG members a comprehensive method. This method will help to gain an early understanding of the functionality and market potential of emerging new products and services and their value to business.

The Research Options Program allows CRPG members (CIO's) along with consulting and vendor members (IT suppliers) to use the best of applied scientific research and their expertise/technology a real-time working environment. This Advanced Business Technical Exchange is a revolutionary concept in business-to-business product and service development.

Social Events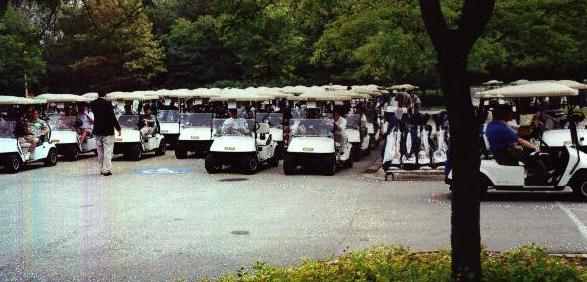 Several times a year, CRPG CIOs and Vendor participants come together for recreation and networking. Chief among these is the annual Frank Diaz Memorial Golf Outing at Kemper Lakes in the late Spring or early Fall and the Holiday party in December. In addition, tailgate parties celebrating a local football event, e.g., Northwestern as well as box seats at a basketball, hockey or baseball games are frequently contributions of Solution providers.
---
The Chicago Research & Planning Group is a 200+ member organization of CIO's from in and around the Chicagoland area. CRPG symbolizes the voice of corporate America and its many uses of technology. Our members are a who's who of top information technology executives from the world's leading companies.
---
The Chicago Research & Planning Group is a 200+ member organization of CIO's from in and around the Chicagoland area. CRPG symbolizes the voice of corporate America and its many uses of technology. Our members are a who's who of top information technology executives from the world's leading companies.
E-mail info@crpg.org
Chicago Research & Planning Group.
PO Box 226
Willow Springs, Illinois 60480
Phone 312 609-6500
Fax 847 227-6025
Copyright © 2001 [Chicago Research & Planning Group]. All rights reserved.
Revised: September 26, 2001 .